Did you read Diagnosing Listeriosis?
How can you avoid listeriosis? The listeria bacteria live for a long time in the air, in our environment, our climate and is resistant to cold. But it can be destroyed by high temperatures after adequate cooking.
However, the infection can take place after cooking, by merely handling contaminated foods, which is known as cross-contamination.
There are no vaccines to prevent the infection. The best protection is to reduce digestive infections by maintaining rigorous food hygiene and avoiding risky foods.
The listeria bacteria can be found in meat, fish, vegetables and dairy products, both in home-cooked meals and meals that are ready to serve. The risk is higher if the foods are served raw (sushi, tartare, raw milk cheeses, meat served rare) or lightly cooked.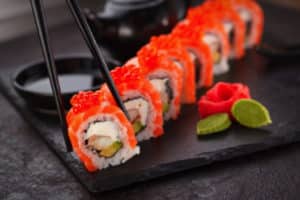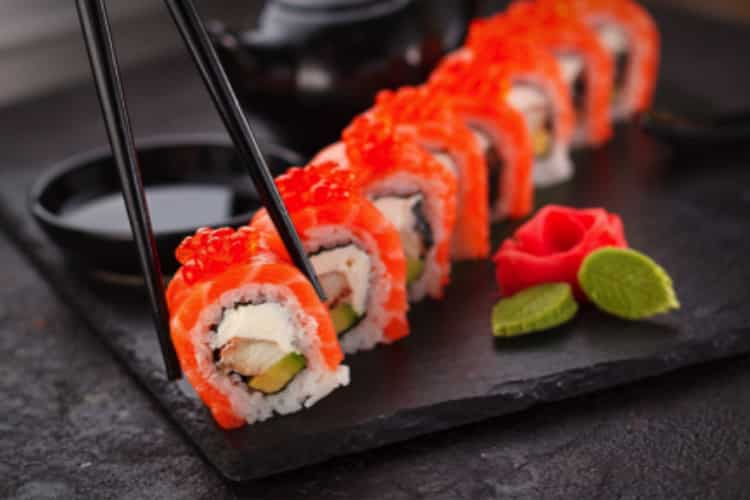 You can't see the contamination.
The critical prevention you can take during pregnancy is to respect basic food hygiene rules when handling, preparing cooking and storing foods, and avoid risky foods.
Foods to Avoid:
You will recognise many of these foods as your health professional likely told you to avoid them during your first pregnancy monitoring appointment.
Raw milk cheese
Pasteurised or unpasteurised soft rind cheese (brie, camembert, feta) and semi-firm cheese such as Havarti, Saint-Paulin and all blue cheeses
Smoked or raw fish
Raw shellfish
 Butcher products such as rillette, pâté, foie gras, jellied products, smoked sausages that weren't heated (ex.: hot dogs), etc
Butcher products such as ham. Prepackaged products are less at risk for contamination
Homemade mayonnaise as it contains raw eggs, eggnog and other recipes calling for raw or undercooked eggs
Raw sprouts, such as soya, alfalfa, radish and bean sprouts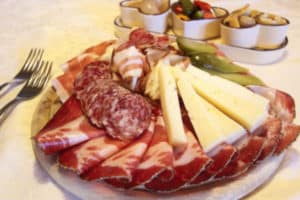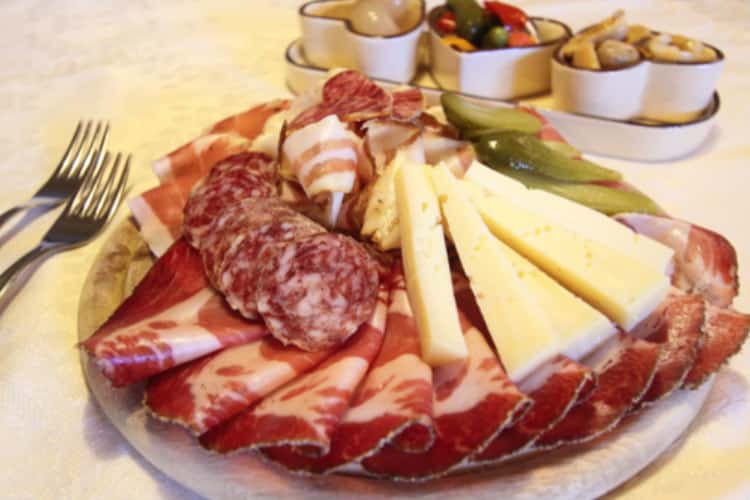 Hygiene rules for storing, handling and preparing foods:
Clean your fridge if vegetables, cheeses or raw meat juice is present. It is still a good idea to regularly clean your fridge and disinfected it with diluted bleach
Make sure the fridge temperature is low enough (4°C)
Store raw foods separately from cooked or ready to eat foods
Thaw foods in the fridge. Avoid thawing at room temperature.
Thoroughly rinse fruits, vegetables and herbs with tap water
Wash your hands before and after handling uncooked foods
Clean your workspace with hot soapy water after handling raw foods. Clean your utensils that came into contact with these foods. The dishwasher will disinfect them.
Sufficiently cook animal-based raw foods (meat, fish, raw meats such as bacon, etc.)
Cook ground beef to well done, as they can be contaminated in the centre
Avoid cheese rinds
Carefully reheat leftovers and cooked dishes before eating them
Respect best before dates
Treating Listeriosis
Listeriosis is mainly treated with antibiotics.
In the most severe cases, complications may occur and require hospitalisation. Healthy young pregnant women usually respond well to antibiotics.
So that is the latest information about listeriosis. I hope that you will remain alert and take the steps necessary to avoid infection and its adverse effects for you and your baby.
Talk soon,
Marie
The Baby Expert
WARNING
Mariefortier.com
 and the information found on the website are practical tools for future parents preparing for the arrival of their baby.
The contents of the website do not in any way replace the skills, knowledge and experience of qualified health professionals. They know the facts, circumstances and symptoms associated with each individual. As such, the company Marie Fortier Inc. and the people who work for the company cannot be held liable for adverse effects or consequences stemming from the use of the information found on the website. It's the user's responsibility to consult with a doctor or other qualified health professional for personal questions.