How do I choose hearing protection for a baby?
To read the previous part, go to What is Excessive Noise?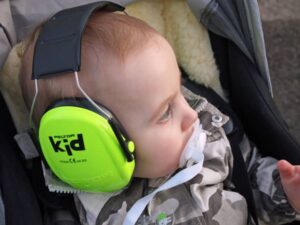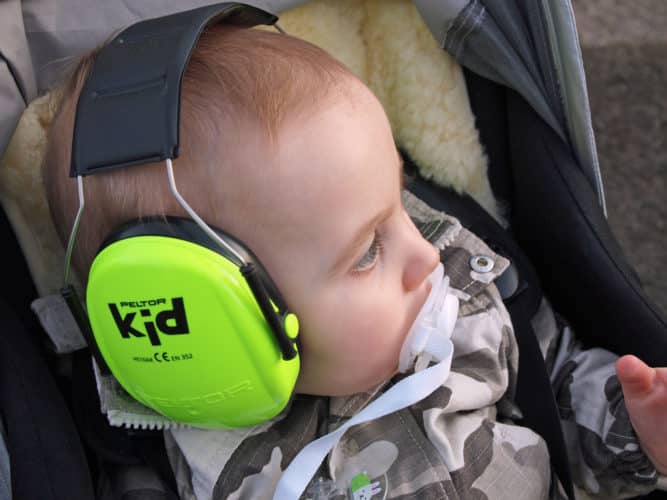 Earmuffs and hearing protection devices are increasingly popular. They can make a significant difference during activities with high volume sounds.
There are different sizes and even models that are adapted for babies under two months of age. At this age, it is essential that ear muffs are not too tight, affecting the skull bones which are still soft and not yet set. At the same time, they have to be tight to the skin and hair, with no materials between the two which will reduce the sound protection
Usually, ear muffs are light, often weighing less than 200 g, and cushioned for the baby's comfort. They do a good job reducing the sound intensity and significantly block harmful noise.
So that is the necessary information about ambient sounds and your baby. Without trying to cause alarm, I think parents should always consider measures to prevent hearing problems for their baby.
Talk soon,
Marie
The Baby Expert
WARNING
Mariefortier.com
 and the information found on the website are practical tools for future parents preparing for the arrival of their baby.
The contents of the website do not in any way replace the skills, knowledge and experience of qualified health professionals. They know the facts, circumstances and symptoms associated with each individual. As such, the company Marie Fortier Inc. and the people who work for the company cannot be held liable for adverse effects or consequences stemming from the use of the information found on the website. It's the user's responsibility to consult with a doctor or other qualified health professional for personal questions.