Breastfeeding Difficulty: Tongue-tie short
To watch all of Marie Fortier videos about pregnancy and parenthood up to 1 year after childbirth, sign up for $35.00 per month or $69.99 per three months
.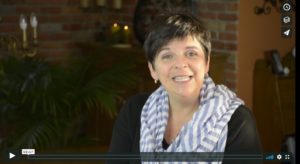 Breastfeeding after childbirth is not an easy thing. I need a nipple shield because my breasts hurt. I have nipple cracking and blood. And my baby's short tongue frenulum means she can't latch properly. I hope the nipple shield won't harm her growth, because even if we give her additional milk sometimes, she doesn't want to use it. She's so tired. She only sleeps for an hour between feedings. I wake her up every three hours, but because she takes so much time to feed, she has little time to rest. Is this why we have so much difficulty waking her up?
For more information, watch these videos:
Read these articles:
---
The videos on mariefortier.com are for personal use only. For any professional, group, educational or training purposes, the purchase of a user license is required.
WARNING
Mariefortier.com
 and the information found on the website are practical tools for future parents preparing for the arrival of their baby.
The contents of the website do not in any way replace the skills, knowledge and experience of qualified health professionals. They know the facts, circumstances and symptoms associated with each individual. As such, the company Marie Fortier Inc. and the people who work for the company cannot be held liable for adverse effects or consequences stemming from the use of the information found on the website. It's the user's responsibility to consult with a doctor or other qualified health professional for personal questions.