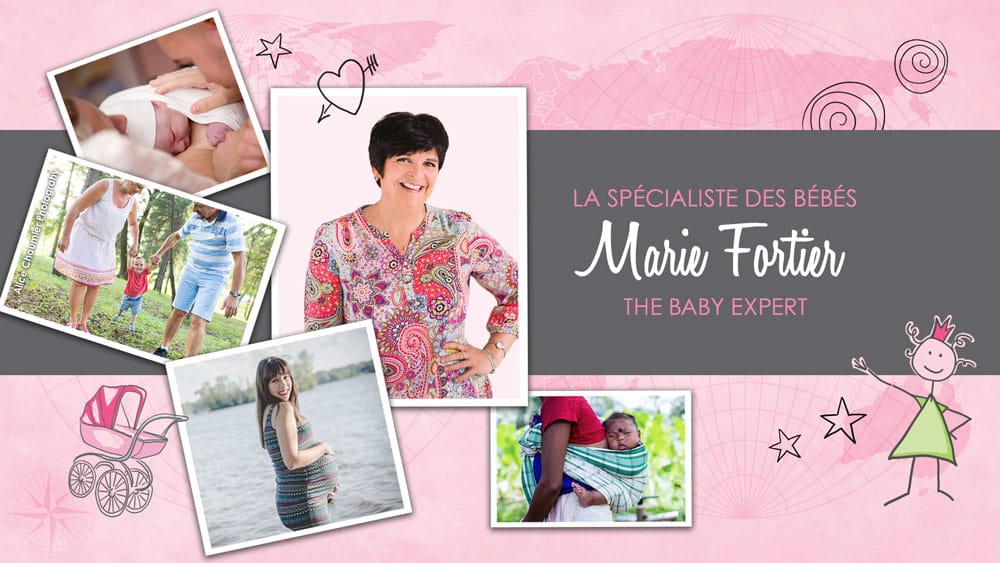 Someone told me I should take your prenatal classes. You were amazing! Your advice is fantastic, reassuring, and I never feel judged.
Catherine
I can check if the information I convey is similar to information provided by Marie Fortier. That allows me to make sure the information I give to clients is up to date. And I use this knowledge as a mother myself. I work in a CLSC with children aged 0 to 5.
Janie
Your platform allowed me to prepare for becoming a dad. It also helped me better support and understand my wife during this adventure. Parenthood is a whole new world, and your site is very helpful!
Mike
Your videos are great, and you are able to explain things using clear and understandable terms. I am so happy my clinic gave me your information.
Julie
On m'a conseillé de suivre mes cours prénataux avec toi. Tu as été un coup de cœur!  Tes conseils sont géniaux, rassurants et jamais je me sens jugée.
Catherine
Je peux vérifier si l'information que je transmets va dans le même sens que celle de Marie Fortier. Ça me permet de me mettre à jour pour l'information que je donne à mes clients et même en tant que maman. Je travaille en CLSC 0-5 ans.
Janie
Ta plateforme m'a permis de me préparer à être papa mais aussi de supporter et de mieux comprendre ma blonde dans notre aventure. C'est tout un monde la parentalité et ton site est vraiment génial pour ça!
Mike
Vos vidéos sont bien faites et vos explications sont très vulgarisées donc faciles à comprendre. Je suis vraiment heureuse que ma clinique m'ait remis un document avec vos coordonnées.
Julie
This post is also available in: Français