mariefortier.com THE prenatal and postnatal reference platform for new and future parents.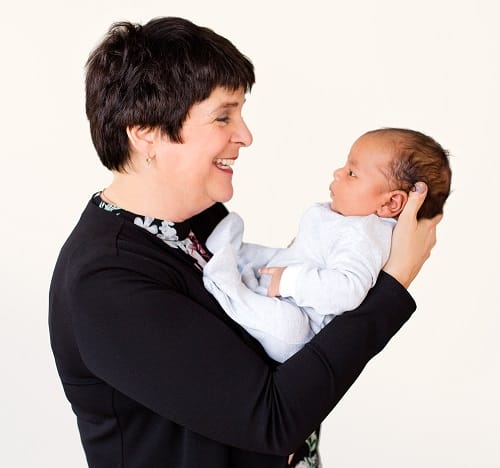 mariefortier.com is Marie Fortier, a perinatal trainer for over 30 years.
N.B. Marie Fortier is no longer a nurse. She is no longer a member of the Ordre des Infirmières et Infirmiers du Québec and retired from the health network in 2016.
In 2013, this visionary created a website to inform, accompany, reassure, inspire and guide new and future parents when learning about their role. In collaboration with more than 100 health experts and professionals, and via prenatal classes, video capsules, and education articles, the site offers credible, in-depth information about different topics dealing with motherhood and fatherhood, childbirth, and babies up to one year of age. Her innovative work has allowed her to win various awards and recognitions, including the title of BABY EXPERT.
Her strong presence on different social media platforms has allowed Marie to remain in contact with many parents. She is a renowned influence, and her availability and her ability to listen leads to active engagement by her community.
Today, mariefortier.com includes more than 2000 articles and 180 videos. Every day, thousands of parents visit the site looking for credible, accessible information they can trust. 
Why should your brand be on mariefortier.com?
Access to a high number of future families from the start of pregnancy

Add the voice of a recognised health professional to your marketing plan

Position your brand on a website parents trust

Contribute to an important cause in an investment context with a worthy social impact:

Help maximise the health of future mothers

Consolidate couples and future families

Reduce health costs

Optimise the health of future babies
mariefortier.com can help you reach and engage your audience while respecting your budget. For more information about our unique and personalised marketing solutions, please contact Juliana Roy, Marketing and Communication Manager.
Contact us
Juliana Roy, Marketing and Communication Manager