To read the previous part, go to VBAC Success Rates.
Like during a first vaginal birth, every method for soothing pain can be used during labour, including natural techniques and analgesics and anesthetics available where you give birth. However, if specific events take place during labour, and the expectation is that the mother will need to have another caesarean, they will likely be given an epidural or spinal anesthesia. This allows the doctor to act fast before it becomes an emergency situation for mother or baby.
When attempting a VBAC, it is essential that the staff is alerted when caring for the mother. Observations and monitoring need to be rigorous – the progression of labour, the wellbeing of baby and mother – at all times.
VBAC Risks for the Baby
The risks and complications occurring during a VBAC are similar to risks during natural birth. But given that there is a scar and risk of uterine rupture, there is a risk of neonatal anoxia and death for the baby in extreme emergencies.
Can a midwife perform a VBAC?
This really depends on where you are and agreements between birthing homes and hospital specialists. Once again, you need to take every situation into account based on your history before choosing to use a midwife. Many parents will prefer a hospital setting in case of emergencies during labour.
Communication is Essential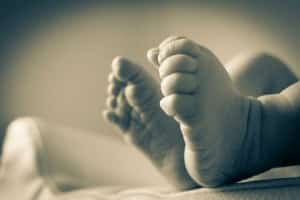 I have provided you with a lot of information about vaginal birth after a caesarean, and I hope it answered many of your questions. It should help you when talking about it as a couple and with your health professional. 
I also think it's important to talk about the emotional experience of giving birth vaginally, both for the woman and couple and if this dream doesn't come true. I have heard many people, especially women, say they are disappointed that they couldn't give birth naturally, despite all their preparations. Life is unpredictable, and childbirth is always full of surprises, whether during a VBAC or no. At the start of labour, no one can say precisely how it will end. You tried, and nature decided otherwise. You shouldn't be disappointed, because you have no control over the situation. It's not your fault. You may have to mourn the experience.
Please read my articles about caesarean sections for more information:
Talk soon,
Marie
The Baby Expert
WARNING
Mariefortier.com
 and the information found on the website are practical tools for future parents preparing for the arrival of their baby.
The contents of the website do not in any way replace the skills, knowledge and experience of qualified health professionals. They know the facts, circumstances and symptoms associated with each individual. As such, the company Marie Fortier Inc. and the people who work for the company cannot be held liable for adverse effects or consequences stemming from the use of the information found on the website. It's the user's responsibility to consult with a doctor or other qualified health professional for personal questions.