My first weeks of pregnancy
At 39 and after nine months of trying, we got the great news that we have been hoping for! I'm pregnant! What a relief for the family, because the night before we learned my father has lung cancer and has 6-12 months to live. What a roller-coaster of emotions! However, we were lucky, because the treatments are going well and my father is very motivated to hold his grandchild!
Concerning the first trimester, surprise! No nausea! I was tired and was often cold, really cold, shivers! I thought I had a fever, but no. Due to my age and the fact that I have type-1 diabetes, the baby is considered an at-risk pregnancy. So when I saw the heartbeat during the 9-week ultrasound, I started to cry! I was finally reassured – when you see the baby's heartbeat around 8 or 9 weeks pregnant, there's a 97% chance that the pregnancy will go to term. Yes!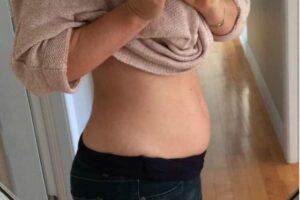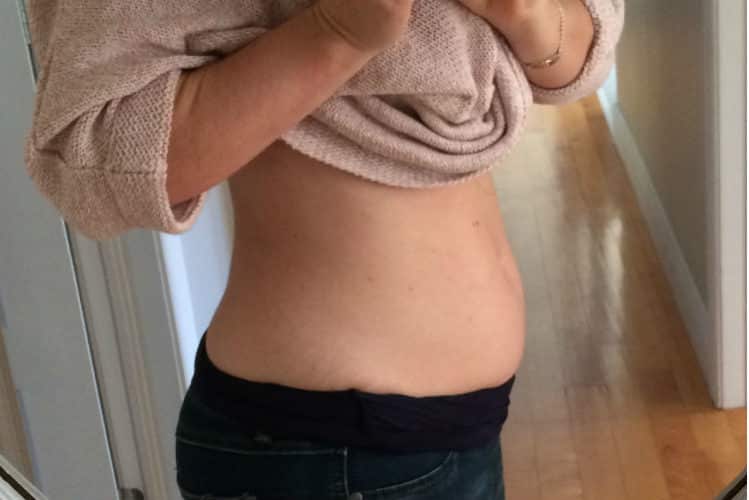 I'm now 12 weeks and five days pregnant. My tummy is growing, but everyone keeps asking if its because I eat too many chips! Big sweaters are perfect, but my jeans don't fit anymore. Great reason to go out and shop for pregnancy jeans! Jeggings! Very comfortable, a mix of jogging pants and sexy jeans, with a panel for my tummy. I bought them at Thyme Maternity (I hope they give me a discount!). I also bought cream for stretch marks. I am trying two – coconut cream (Walmart) and cream I got at Thyme. I will let you know the results!
This week I feel more energy. I can't wait to feel my baby move and know the sex. I love comparing my ultrasound photos with other mothers. And we are going to start a childbirth pool! Ha! 😊
Happy pregnancy everyone!
Read the next part of Melissa's adventure with Second Trimester – Let's Go!

The opinions found in this article are the authors.
Mélissa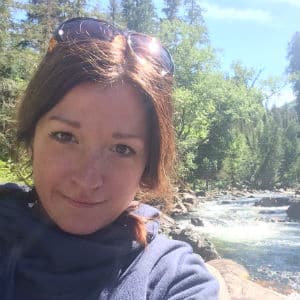 WARNING
Mariefortier.com
 and the information found on the website are practical tools for future parents preparing for the arrival of their baby.
The contents of the website do not in any way replace the skills, knowledge and experience of qualified health professionals. They know the facts, circumstances and symptoms associated with each individual. As such, the company Marie Fortier Inc. and the people who work for the company cannot be held liable for adverse effects or consequences stemming from the use of the information found on the website. It's the user's responsibility to consult with a doctor or other qualified health professional for personal questions.