Weeks 7 and 8 were full of beautiful discoveries
To read the previous part of Charlotte's story, go to I want always to remember the softness of your feet.
My Baby,
We made beautiful discoveries over the past week. A growing little boy!
You smiled at me when I asked: "Are you hungry?" We are starting to communicate using big person codes. You are also more interested in toys that hang or ones I move. You were even able to stay in the car alone, where before you would scream (it makes me feel guilty, even if I have no choice!). I am so happy you are learning to be patient.
Your mobility is really changing. You can hold up your head better, and you open and close your hands. You can also reach out and touch and grab me (especially my nose!).
You've thought up many ways to grab your tongue, and your grandmother will love it! Her legacy…pointed, half stuck out, rolled…I wonder if you know how important it is for her, as long as you try.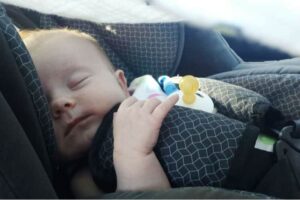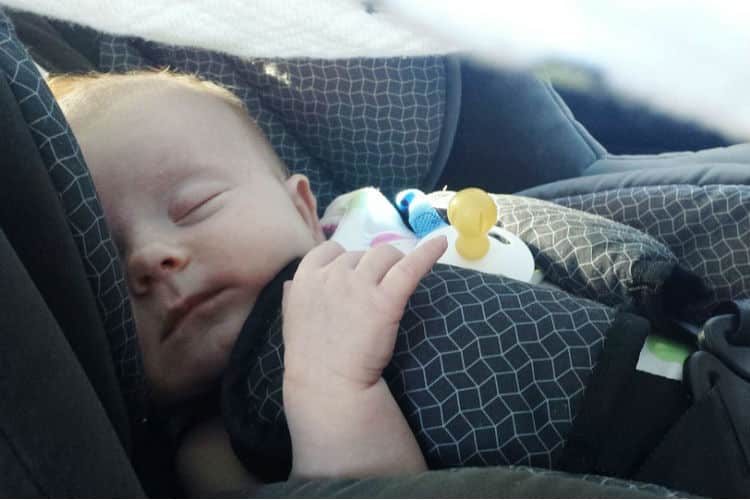 You slept your first full night…by yourself (dad and I sang a happy song), and you tried to laugh (it came out as a snigger). It feels so good when teaching you to express your joy. These long and intense moments are happy ones, as long as you apply yourself and show your love.
You also had your first vaccinations. You got so angry it almost made me cry! You discovered that you can feel pain caused by someone else, and it was heartbreaking. You also learned about first aid when your parents gave you fever medication! We felt like we were pampering you. 
You salivate a lot and put your fists in your mouth. It's your favourite thing right now! I love how you learn about the world through your mouth. I let you smell my food, and the other day you opened your mouth to taste! But not yet, my baby…
The other day we were on the grass, and you let out a beautiful "maaa man." You've been saying mammm when crying for a while now, but it was amazing to hear it when you were having fun (though I still love it when you cry too). There is amazing beauty when you say something for the first time, and I feel your sounds mean a lot. Your looks, too.
To continue reading, go to You are doing so many new things!
Charlotte
The opinions found in this article are the author's alone.
WARNING
Mariefortier.com
 and the information found on the website are practical tools for future parents preparing for the arrival of their baby.
The contents of the website do not in any way replace the skills, knowledge and experience of qualified health professionals. They know the facts, circumstances and symptoms associated with each individual. As such, the company Marie Fortier Inc. and the people who work for the company cannot be held liable for adverse effects or consequences stemming from the use of the information found on the website. It's the user's responsibility to consult with a doctor or other qualified health professional for personal questions.