Need help to stop drinking?
Did you read the part about Alcohol and Breastfeeding?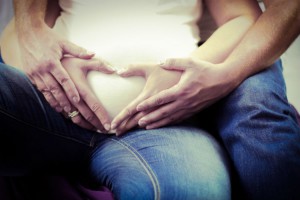 I want to congratulate mothers who made an effort to avoid alcohol during pregnancy, both for their health and their baby's.
Some people who will struggle to stop drinking, and it's important to know that personalised resources are available to support pregnant and breastfeeding women.
Your network of friends, family and people you know should encourage you to avoid alcohol during pregnancy. They should never create opportunities to drink or pressure you to drink.
Do you want to stop drinking and would like specialised support? Many resources are available, and your health professional can help you and refer you to the right one.
As you have seen, a lot of information about alcohol during pregnancy and after childbirth is available. These articles can increase your knowledge if you're someone who never uses alcohol. If you drink alcohol, you now have the latest information about impacts and recommendations.
If you want to have a healthy alcohol-free drink, one that everyone will want to try, please consult the amazing alcohol-free mixes found for free in the Ebook—Recipes for Alcohol-Free Drinks (in french).
I'm here to help if you need more information and wish you the best!
Marie
The Baby Expert

WARNING
Mariefortier.com
 and the information found on the website are practical tools for future parents preparing for the arrival of their baby.
The contents of the website do not in any way replace the skills, knowledge and experience of qualified health professionals. They know the facts, circumstances and symptoms associated with each individual. As such, the company Marie Fortier Inc. and the people who work for the company cannot be held liable for adverse effects or consequences stemming from the use of the information found on the website. It's the user's responsibility to consult with a doctor or other qualified health professional for personal questions.