To promote your wellbeing during pregnancy, read A Healthy Mind and Body During Pregnancy.
Pour favoriser votre bien-être durant la grossesse, lisez le billet, Bien dans sa tête et dans son corps durant la grossesse.
Prenatal Singing
Jacinthe Lavoie
Prenatal Singing, Massage Therapy and Childbirth Coaching

Whether or not you sing, prenatal singing allows you to do so in a judgement-free environment where the goal is to help you and your baby feel great. Using physical movements, breathing and vocal exercises, it helps prepare the body and mind for childbirth. You will learn about essential tools that help secrete endorphins (hormones that help labour)! Fathers are always welcome, and their voice is very important both for mother and future child. Through sounds and songs (varied repertoire), you can offer your child a vibrating massage which will stimulate their development (nervous system, muscle tone, language, etc.). The melodies help you develop concrete affective links to your child, and they can help relax your baby after their birth, reminding them of their wellbeing in utero. Balancing techniques will support their cerebral and motor development and signing during the postnatal period is very beneficial for gently reactivating the mother's muscle structures. Give it a try! It provides energy and raises your moral. For more information, go to www.jacinthelavoie.ca.
…Oser l'essayer, ça donne de l'énergie et ça remonte le moral! Pour plus d'informations: www.jacinthelavoie.ca
Yoga
Caroline Gauthier
Certified Yoga Teacher

Caroline offers prenatal yoga classes that teach you the key pregnancy postures, breathing techniques, relaxation and visualisation using different tools and information about pregnancy and childbirth.
Specifically, postures can help soothe various discomforts, such as digestive problems, sciatica, circulatory problems (hemorrhoids, pelvic congestion, etc.). She will work with you using other postures to help position the baby to ease childbirth.
Yoga helps you awaken, become aware of yourself and observe things that allow you to access your inner strengths and full potential. It promotes the development of concentration and the skill of channelling vital energy. For these reasons, it can help ease childbirth.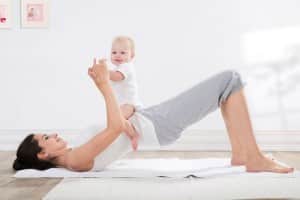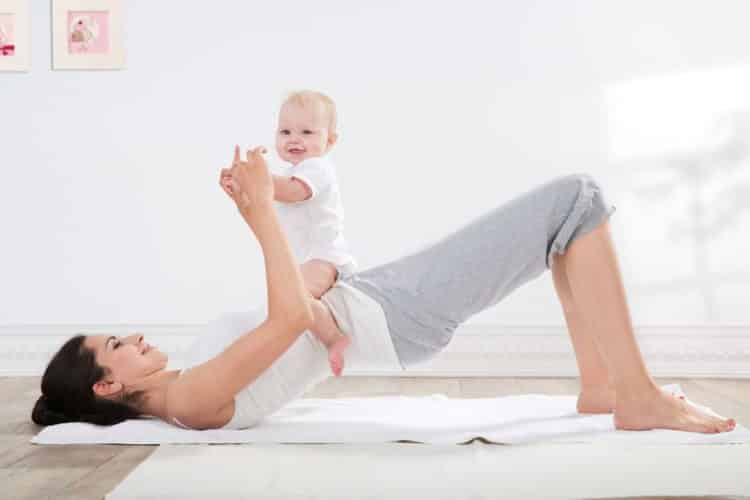 During the postnatal period, as early as possible after childbirth, along with your baby, you can gradually get back into shape working on your abdominal muscle structures, reducing diastasis, and toning the perineum. Time is also alotted for your baby's psychomotor development.
Caroline also offers small group baby massage workshops. Take some time for you and your child and immerse yourself pleasure and wellbeing.
Intrapersonal Skills
Jeen Kirwen
Retired Midwife
Pre- and Postnatal Professional Coaching
Life events, such as the arrival of a child, sometimes lead to the reappearance of unwanted behaviours. Fears, stress and conflict can take up too much space. When these buried feelings reappear, Jeen helps people, alone or in groups, to reach their inner wisdom to help them understand and heal past wounds.
Jeen specialises in healing wounds associated with family, childhood, the perinatal period, difficult childbirth, miscarriages, breastfeeding failure, caesarean sections or insecurity and anxiety in the face of new roles, conflicts, couple dynamics, etc.
If you want to learn more about emotions associated with pregnancy, read the article Awareness and Release of Emotional Memories.
Si vous désirez en apprendre plus sur les émotions reliées à la grossesse, consultez le billet à ce sujet, Conscientisation et libération des mémoires émotionnelles.
WARNING
Mariefortier.com
 and the information found on the website are practical tools for future parents preparing for the arrival of their baby.
The contents of the website do not in any way replace the skills, knowledge and experience of qualified health professionals. They know the facts, circumstances and symptoms associated with each individual. As such, the company Marie Fortier Inc. and the people who work for the company cannot be held liable for adverse effects or consequences stemming from the use of the information found on the website. It's the user's responsibility to consult with a doctor or other qualified health professional for personal questions.