Make sure you read the previous part of the story – I am slowly getting back to normal at my own pace.
Assurez-vous de lire la partie précédente de ce récit, Je retrouve tout doucement la société, à mon rythme.
Dear Mothers,
I am 35 weeks and 6 days pregnant, and I feel relieved and delighted.
I am so happy that all these efforts (and a lot of luck) have allowed my baby to grow slowly. I also see childbirth in a more "normal" way, without added worries. I feel I can give birth serenely.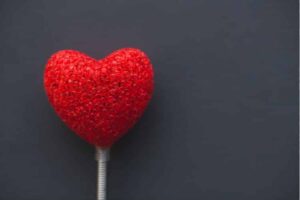 We had another false alarm, strong contractions during the night from Sunday to Monday, 10 pm to 9 am. They were every 20 minutes, but not 100% regular and at dawn started to diminish in intensity. In short, what a night! I brought the suitcases to the hospital, left a note for my daughter's care, and well, it seems we're prepared!
For the next two days, I was depressed (lack of sleep, exhausted because of the pain). But since then it's calmer, and I can do some activities…and I feel happier.
I also got good news about my work. I was ranked 1st for a new position when school starts. Cognitively I have difficulty keeping us, and with sleepless nights, I have pretty much stopped reading my emails. Hard to be a professional and pregnant at the same time. But even if this new job kind of scares me, and the impact it will have on my family life, it feels good to have this aspect in my life.
Baby, I don't feel you move as much since you don't have a lot of space. Kind of weird. The relationship we have developed has had to change, and we have to be patient for our first meeting. We don't have to change completely, I continue to talk to you, massage your knee (or foot?) and love you, of course!
To continue reading the next part of this story, go to We are hard on mothers (and future mothers).
Pour lire la partie suivante de ce récit, accédez à On est durs avec les mamans (et futures mamans).
Charlotte,
The opinions in this article are the author's alone.
WARNING
Mariefortier.com
 and the information found on the website are practical tools for future parents preparing for the arrival of their baby.
The contents of the website do not in any way replace the skills, knowledge and experience of qualified health professionals. They know the facts, circumstances and symptoms associated with each individual. As such, the company Marie Fortier Inc. and the people who work for the company cannot be held liable for adverse effects or consequences stemming from the use of the information found on the website. It's the user's responsibility to consult with a doctor or other qualified health professional for personal questions.