To watch all of Marie Fortier videos about pregnancy and parenthood up to 1 year after childbirth, sign up for $35.00 per month or $69.99 per three months.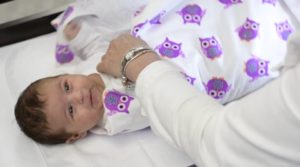 In this video capsule, I show you a technique to swaddle a baby.
For more information, please watch these videos:
Read these articles:
---
The videos on mariefortier.com are for personal use only. For any professional, group, educational or training purposes, the purchase of a user license is required.