If my baby eats dinner, should I feed him cereal later at night?
Marie a tourné plus de 150 vidéos pour vous accompagner pendant votre grossesse et durant la vie de bébé.
Abonnez-vous dès maintenant pour seulement   35$ par mois  ou  69.99 $ par 3 mois , ou profitez de l'offre de cours prénataux en vidéos qui inclue une consultation privée avec Marie Fortier.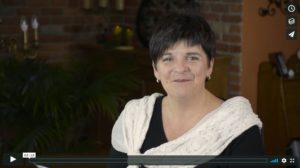 (Video available in french at this moment).
Question from a mother: Hello, I have a question. My baby started eating sweet potatoes for dinner. Should I feed him cereals later in the evening?
Answer: When introducing solid foods, cereals in the morning first to see if the baby reacts to them, then you can give them some before going to bed. When you start feeding them meat (after six months), you will stop cereal at night and add meat at lunch and dinner similar to what adults eat.
To learn more about this topic, watch these videos:
Read these articles:
WARNING
Mariefortier.com
 and the information found on the website are practical tools for future parents preparing for the arrival of their baby.
The contents of the website do not in any way replace the skills, knowledge and experience of qualified health professionals. They know the facts, circumstances and symptoms associated with each individual. As such, the company Marie Fortier Inc. and the people who work for the company cannot be held liable for adverse effects or consequences stemming from the use of the information found on the website. It's the user's responsibility to consult with a doctor or other qualified health professional for personal questions.