To learn about the characteristics of eco-friendly disposable diapers, read Are Eco-friendly Disposable Diapers Possible?
Baby wipes were developed to facilitate changing babies, but they are practical in many areas of daily life when cleaning a mess. Known for their versatility, baby wipes can be used on your child's face, hands and bottom. You should choose ones that don't contain alcohol or paraben, as these substances irritate sensitive skin.
Classification des lingettes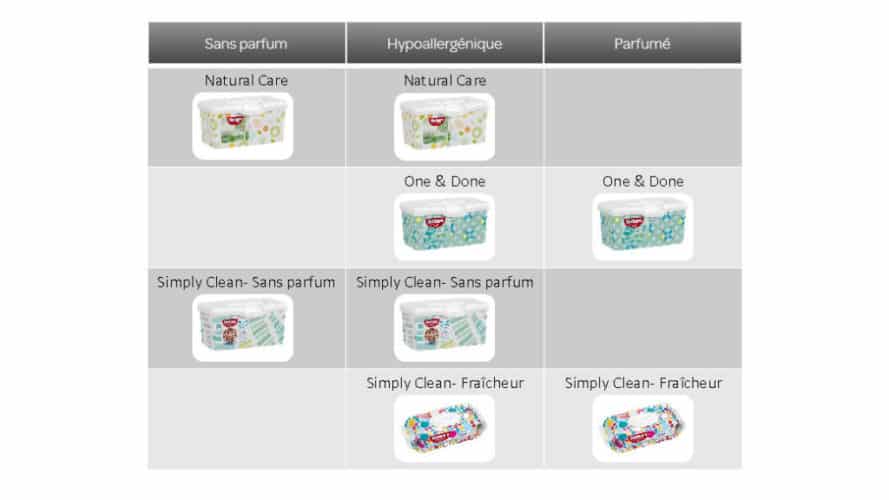 I hope this article has piqued your curiosity about disposable diapers and will help you make the right choice when your baby arrives.
Talk soon,
Marie
The Baby Expert
WARNING
Mariefortier.com
 and the information found on the website are practical tools for future parents preparing for the arrival of their baby.
The contents of the website do not in any way replace the skills, knowledge and experience of qualified health professionals. They know the facts, circumstances and symptoms associated with each individual. As such, the company Marie Fortier Inc. and the people who work for the company cannot be held liable for adverse effects or consequences stemming from the use of the information found on the website. It's the user's responsibility to consult with a doctor or other qualified health professional for personal questions.