Choosing the Right Nursing Bra
Mothers have many questions when pregnant, and these depend on the pregnancy stage. At the start, they may have questions about insecurity. Then questions shift to the baby's health and development, emotions, thoughts about childbirth and breastfeeding, and then about the things you need to plan for the baby's arrival.
There are so many details to think about. Babies are not simple! It's a process, and you have time to prepare as pregnancy lasts for several months. If you take it one step at a time, the weight on your shoulders will suddenly become lighter. Like with many of life's transformative stages, one day, you will look back and wonder how you got through it!
---
In this article:
Nursing bras on the market
---
You will have sisters, friends and people you know who will give you advice about what you need to buy when planning for your baby's arrival. This includes breastfeeding. During pregnancy, you need to think about the breastfeeding stage, because there are ways you can facilitate the adaptation process. This includes your nursing lingerie.
Today I want to focus on nursing bras, as many of you have asked questions about them:
Do I need to have a nursing bra?

When should I buy one? During pregnancy or after childbirth?

Should I look for certain things when choosing my nursing bra?

What size will I need after the birth of my baby?

How can I choose the most practical bra?

How do I properly clean my nursing bra?

How much will a good nursing bra cost?
As you can see, it's essential to discuss nursing bras to guide you through the purchasing process. You won't purchase many in your life, so why not get it right the first time?
Nursing Bras on the Market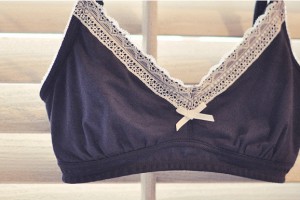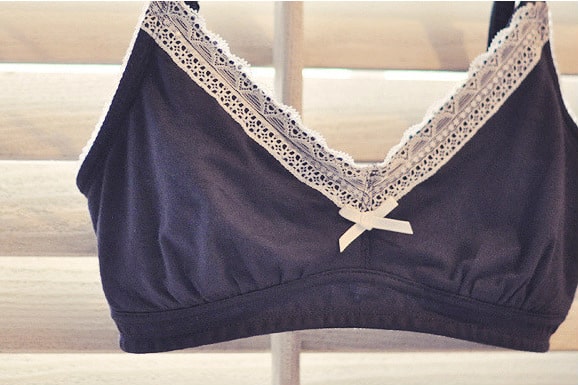 When shopping in boutiques, box-stores or online, you will quickly note that there are many different brands, types and models of nursing bras.
Is it better to have the cups attached to the straps with staples, clips, snaps or magnets? There are many stich-free nursing bras, sports-type bras or bras with lace. Some will cross on the back, while others won't.
Today, the range of bras available is vast compared to the past. There are different colours, bras with different functions, and various types of models. There are also nursing camisoles, which are very comfortable, functional and beautiful to wear. Gone are those bland, charmless bras. Today, a nursing bra will make you feel beautiful and seductive. Bras are now feminine, cute and practical for breastfeeding at the same time. There is something for everyone! 
Unfortunately, in addition to knowing little about choosing nursing bras, mothers often have to deal with clerks who are poorly informed and uncomfortable answering questions about them.
Stores that sell family-type articles may be a better choice for mothers who want to buy nursing bras. The staff will likely be better informed and will be better able to help you choose and try on your nursing bra.
To continue reading, go to Do I need to have a nursing bra?
WARNING
Mariefortier.com
 and the information found on the website are practical tools for future parents preparing for the arrival of their baby.
The contents of the website do not in any way replace the skills, knowledge and experience of qualified health professionals. They know the facts, circumstances and symptoms associated with each individual. As such, the company Marie Fortier Inc. and the people who work for the company cannot be held liable for adverse effects or consequences stemming from the use of the information found on the website. It's the user's responsibility to consult with a doctor or other qualified health professional for personal questions.