I am at 41 weeks and still nothing!
Read the previous part of this story, I am at 40 weeks tomorrow.
Dear Parents,
I am at 41 weeks and still nothing.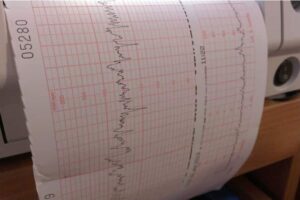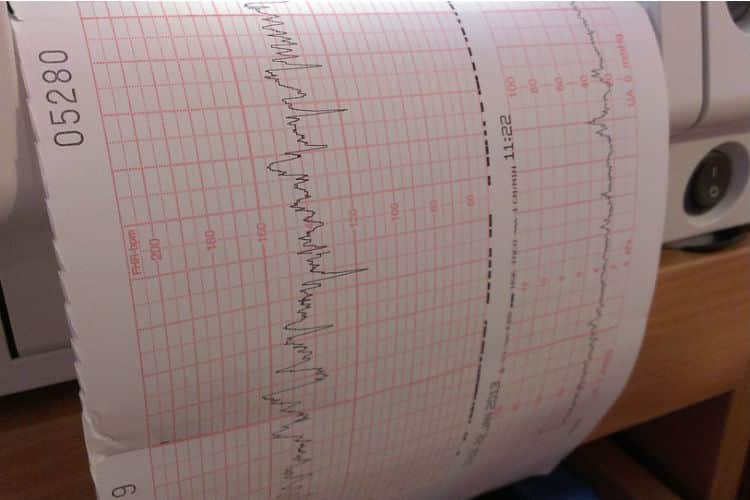 Yesterday we went to the hospital to check everything: blood test, monitor, amniotic fluid, cervix. Since the cervix is closed on one side, they didn't suggest provoking or stripping.
The previous week I shifted between despair, weird anger and normal life. I have to say that I was calm the week before that. I mourned (or started to mourn) the month that I could have spent with the baby.
I also have difficulty believing that I didn't make this all up (despite my big stomach!).
But the end is in sight, which is encouraging! I know that, whatever happens, in 48 hours plus one night the delivery will start.
My husband alternates between extreme sweetness, tenderness, care and a sort of hardness, probably due to his feeling of powerlessness. He is more comfortable talking to me now when he feels sad. It makes it easier for me.
Regarding the pregnancy, these last few weeks have been rather easy: less pain caused by contractions, less insomnia (even if I have had a harder time sleeping over the past couple of days), less reflux, and less restless-legs (since I started taking magnesium!), etc.
Now I am above all scared of the delivery: will it take a long time to start? Will I end up having a caesarean after days of effort? Are morphine derivatives dangerous for the baby? Will I be forced to take them? Do I have to throw out my birthing plan? Or part of it? Is my situation today because I took all those anti-contraction medications?
I also have silly questions: why isn't the baby coming? Doesn't he want to see us? Doesn't he want to live in the outside world?
Silly, I know…
Additionally, yesterday the doctor I hate was the one we saw. I saw him during my "fateful" 28th week. I had pain 24/7 during that week because of my contractions, with 10/10 intensity.
I doubled my Adalate dosage (4/day) on the advice of an emergency room doctor, but they continued to increase. No breaks.
This doctor that I hate was almost making fun of me saying that it was impossible. I left in tears…if you can't help me, say it nicely…
But everything took care of itself after a couple of days.
This doctor wasn't any better this time. She focused on the negative points and seemed to be mocking me. Additionally, she hurt me during her exam, and I thought she was doing something without asking for my permission. She even said that I might bleed after.
I hope she won't be there during the delivery…the other doctors on the team are real pros…and really humane.
I have difficulty remembering that at the end of the day, I will get the best gift. Sometimes I don't believe it anymore. Yet it's the case…in a few hours, everything will be erased by the most magical of emotions.
Luckily, my efforts during this difficult pregnancy weren't only for me (and indirectly, the baby). My son-in-law feels really guilty about the complicated pregnancy his mother experienced. Additionally, after his birth, his mother went through a depression and the parents separated. Dangerous territory.
But he has been there through thick and thin. The other day he talked about the guilt he felt. I told myself that my pain was something that would help him think about his feelings. Thinking about how the baby has no power over these events and over problems parents may have that go beyond (or not, depending on the case) typical pregnancy problems when it becomes difficult.
I feel relieved that there is a positive side to this experience.
To continue reading, go to The baby's born!
Charlotte
The opinions in this article are the author's alone.
WARNING
Mariefortier.com
 and the information found on the website are practical tools for future parents preparing for the arrival of their baby.
The contents of the website do not in any way replace the skills, knowledge and experience of qualified health professionals. They know the facts, circumstances and symptoms associated with each individual. As such, the company Marie Fortier Inc. and the people who work for the company cannot be held liable for adverse effects or consequences stemming from the use of the information found on the website. It's the user's responsibility to consult with a doctor or other qualified health professional for personal questions.