It's not easy to find the perfect crib (bassinet) and mattress for your baby! Given the wide range of choices available, this is normal. I even had to spend a lot of time researching and meeting professionals to learn more about the topic. My children are adults now, so I'm not as aware about current cribs and mattresses. But I noted that "older" products continue to be sold today that meet current safety recommendations and standards.
---
In this article:
The crib (bassinet)

If you have to paint or stain the crib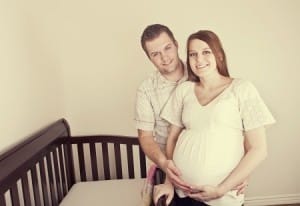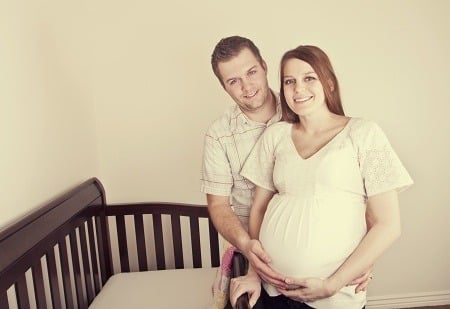 ---
In this entry I will try to inform you about the different elements, you should consider when researching products that will help you weigh the costs and benefits of different products on the market. To start, Health Canada is very clear concerning safety rules and requires that each product must comply will current standards before being sold. To help you I will indicate their recommendations concerning cribs (bassinets) and mattresses throughout this entry.
The crib (bassinet)
If you want to use the crib from your childhood, were given a used crib or found one during a garage sale, you need to verify which year it was manufactured. If it's before 1986, you should NEVER use it. It won't comply with the latest safety standards issued by Health Canada. You should also consult the list of recalled products.
When choosing your baby's crib, the general look, colour, ease of use and price is what we normally focus on. If you're focusing on its structure, you should know that cribs are standardised, meaning that if one appears bigger than another, the internal measures are identical. Please note that cribs are guaranteed by the manufacturer, but only for the same owner and with the bill of sale as proof of purchase. If you opt for a convertible crib, which can be transformed into 4 different models as your child grows, expect to pay about $200 more depending on the company.
Based on current standards and the recommendations, my specialist, when you put your crib together, you have to respect the following stages:
Always read the manufacturer's instructions for assembling and never modify the crib in any way. The user manual will help you avoid errors and associated risks which can harm the safety of your baby;

Regularly check that the crib parts are secure to avoid a weakening of the structure leading to breakage or loosening of screws, etc.;

Make sure that the distance between the crib's bars isn't greater than 6 cm (1 3/8");

Also ensure that the mattress is firm, and it's at most 3.8 cm (1 ½") thick;

Make sure there's no more than 3 cm (1 3/16") of space between the mattress and the sides of the crib. As a general rule, two adult fingers stuck together and placed in the space between the mattress and the bars equal 3 cm!

Remove the protective padding on the crib bars. Some very young baby's can, as a reflex, turn in their crib; if their nose ends up in the wrapping, it can asphyxiate them. Babies can also find themselves stuck between the bars and the side of the bed. Consequently, it's recommended to remove the protective padding until your child can turn on their own (rarely before 4–5 months) and better move about. This is why this product isn't banned in Canada.
If you have to paint or stain the crib:
Use a nontoxic, water-based or natural paint or stain that won't harm babies (see my article Stains, Paints and Pregnancy);

Remember that paints that have lead in them have been banned in Canada since 1950 and the presence of phthalates is also prohibited.
To continue reading, click on the link The Bedroom: A Safe Place.