Our beautiful adventure will finally start in a few weeks!
Good evening, parents,
Our beautiful adventure will start in a few weeks, at least for the next stage. The first part began 35 weeks ago, and I have been waiting for many years for the right time and the right person.
I am Chantal and will turn 42 soon, and my partner Rachel, who is carrying our little man, is 32. I waited all these years for this magnificent chance of becoming a mother.
35 weeks ago, we proceeded with the 2nd insemination, which brought us here. We are lucky to have not had complications. Up to now, except for nausea and mild digestive issues, everything has gone wonderfully.
These inconveniences didn't stop Rachel from taking care of daily tasks, and she even helped me do some work on the house. She is a bit tired, and she needs to make time for some well-deserved rest.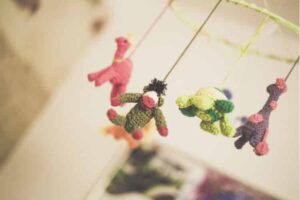 Luckily, summer wasn't too hot, which helped ease the last months. For me, since I am not carrying the baby, it's difficult to know how the baby or pregnancy is going. But our little treasure is very active and moves a lot. It always a touching experience when we feel him move around in Rachel's stomach.
Of course, for Rachel, it's not always easy. Cramps in her sides, tossing and turning at night. Some nights she doesn't get enough sleep. I try to help as much as possible, but sometimes I would like to do more. We can't share the baby, but Rachel is exceptional. She makes it seem easy most of the time. I try to be more attentive to her needs, that she can rest when tired, complain when she feels discomfort or to have more challenging days.
Despite everything, we are happy, and we are experiencing a beautiful dream together. We hope that the next weeks will be paved with as much happiness.
Talk soon!
For the next part, go to Tick-tock…Anguish as time passes both too slowly and too quickly…
Pour le prochain récit, voir Les tics et les tacs… L'angoisse du temps qui passe trop lentement et trop vite…
Chantal
The opinions found in this article are the author's alone.
WARNING
Mariefortier.com
 and the information found on the website are practical tools for future parents preparing for the arrival of their baby.
The contents of the website do not in any way replace the skills, knowledge and experience of qualified health professionals. They know the facts, circumstances and symptoms associated with each individual. As such, the company Marie Fortier Inc. and the people who work for the company cannot be held liable for adverse effects or consequences stemming from the use of the information found on the website. It's the user's responsibility to consult with a doctor or other qualified health professional for personal questions.